Bak Kwa, as pronounced in the Hokkien dialect is a favourite Asian snack, especially during the festive season.
Thinly sliced meat seasoned with soy sauce, sugar & grilled over charcoal with an open fire.
This is a healthier version that is guaranteed to suit your taste buds.
Check out our sweet, tangy & savoury plant-based Bak Kwa today at: www.mynoumi.com/bak-kwa/.
?NouMi creates nutritional & delicious high-quality sustainable plant-based food for everyone.
Check out more of our plant-based meat products today at: www.mynoumi.com. Contact us at [email protected] for any questions or general enquiries.
Ready In:
10 – 20 minutes
Introduction
About this Recipe
We do not get to eat as much meat as we used to, but we still need a fix of meaty goodness every now and then. The basic meat salad is now level up and guilt-free with this plant-based Bak Kwa salad to satisfy that fix without needing the meat.
You only need a few simple ingredients to make this tasty main-dish salad. 
Here is an overview of what you will need: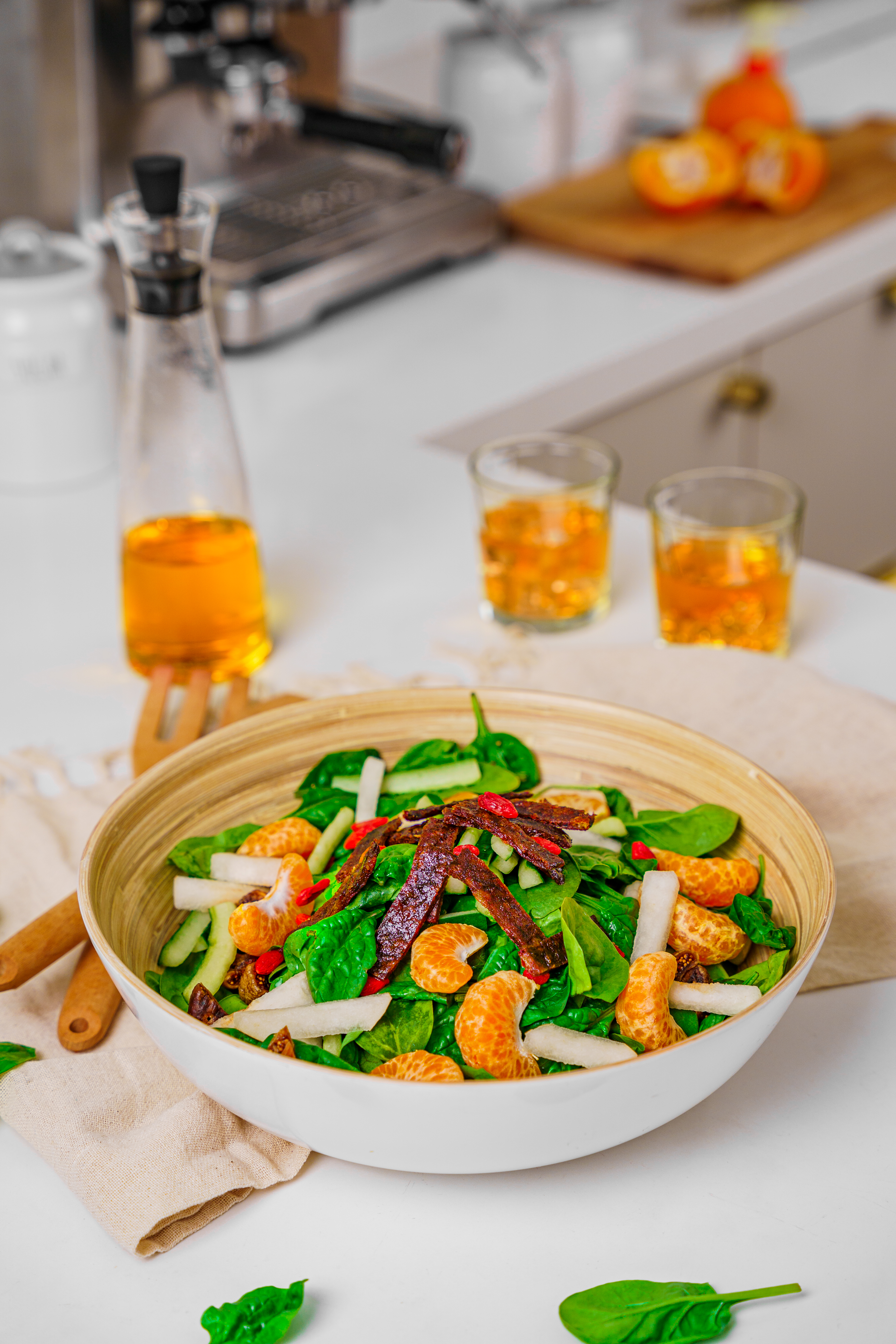 1-2 Apple

1 Pineapple

2 cups Baby spinach

2 cups Arugula

50g Noumi Vegan Bak Kwa squares

2 tablespoons Olive oil

2 tablespoons Vinegar

2 tablespoons Honey / Syrup

1/4 tablespoons Cinnamon 

Pumpkin seed

1/4 table spoons Salt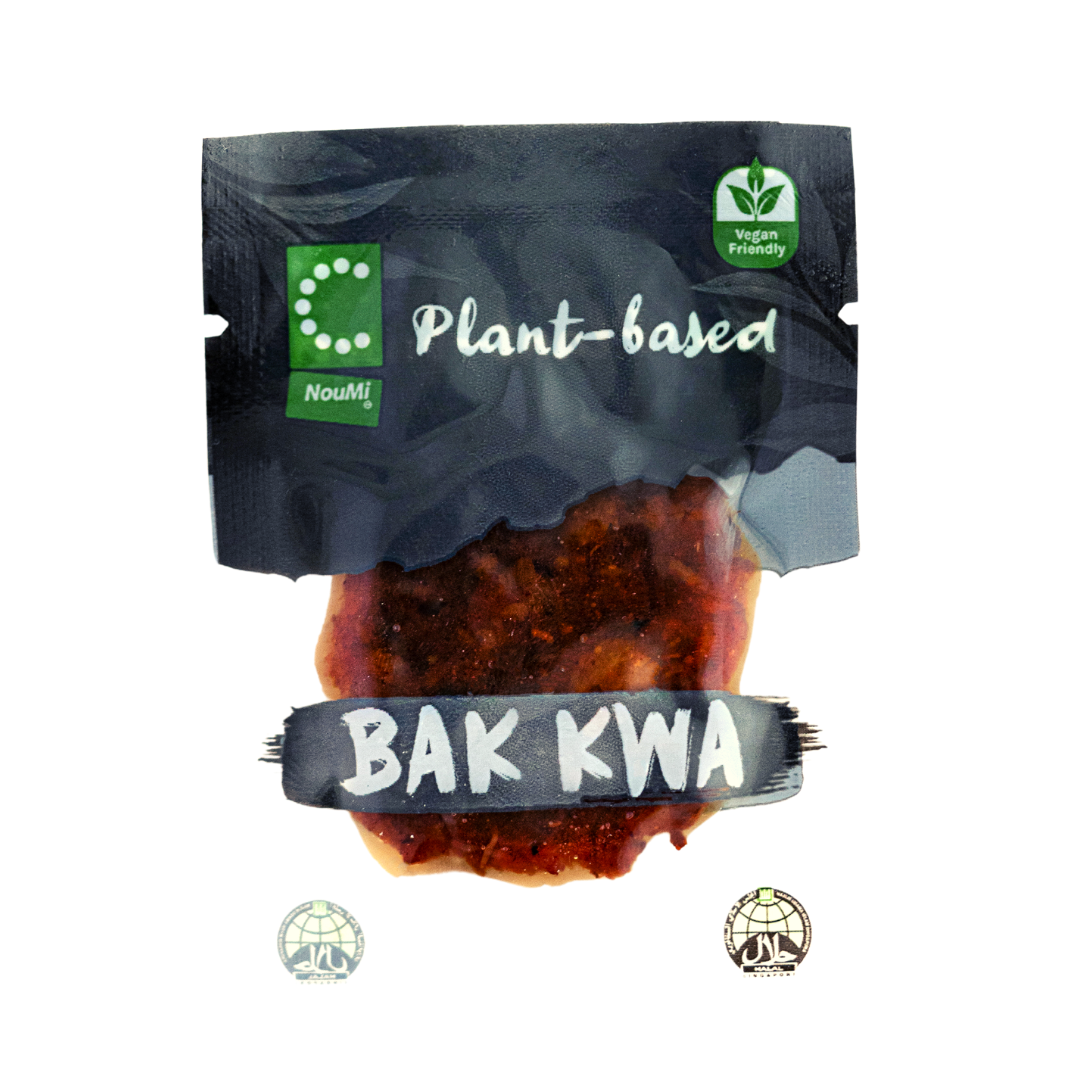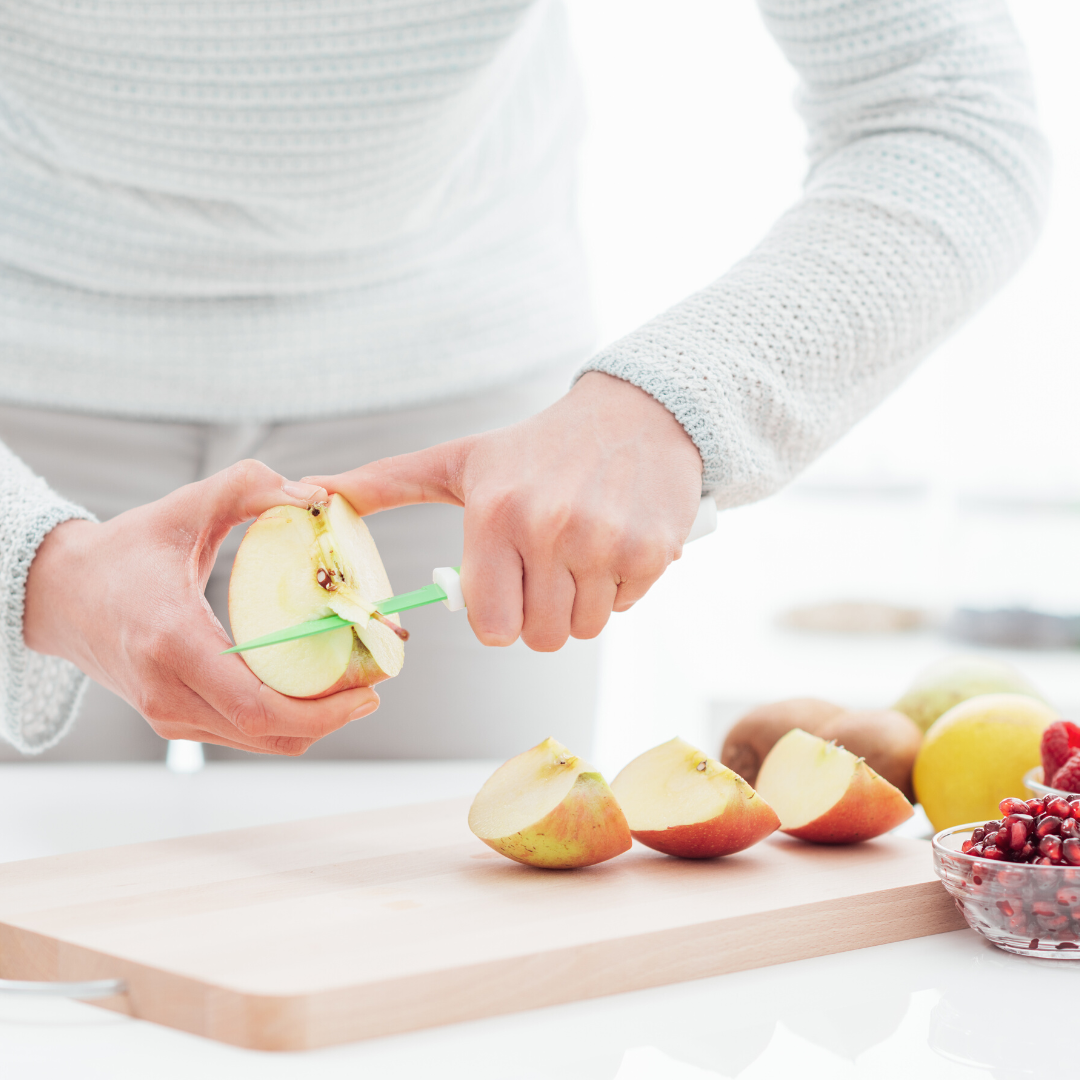 Protien

0.11%

0.11%

Carbs

0.51%

0.51%

Calories

1%

1%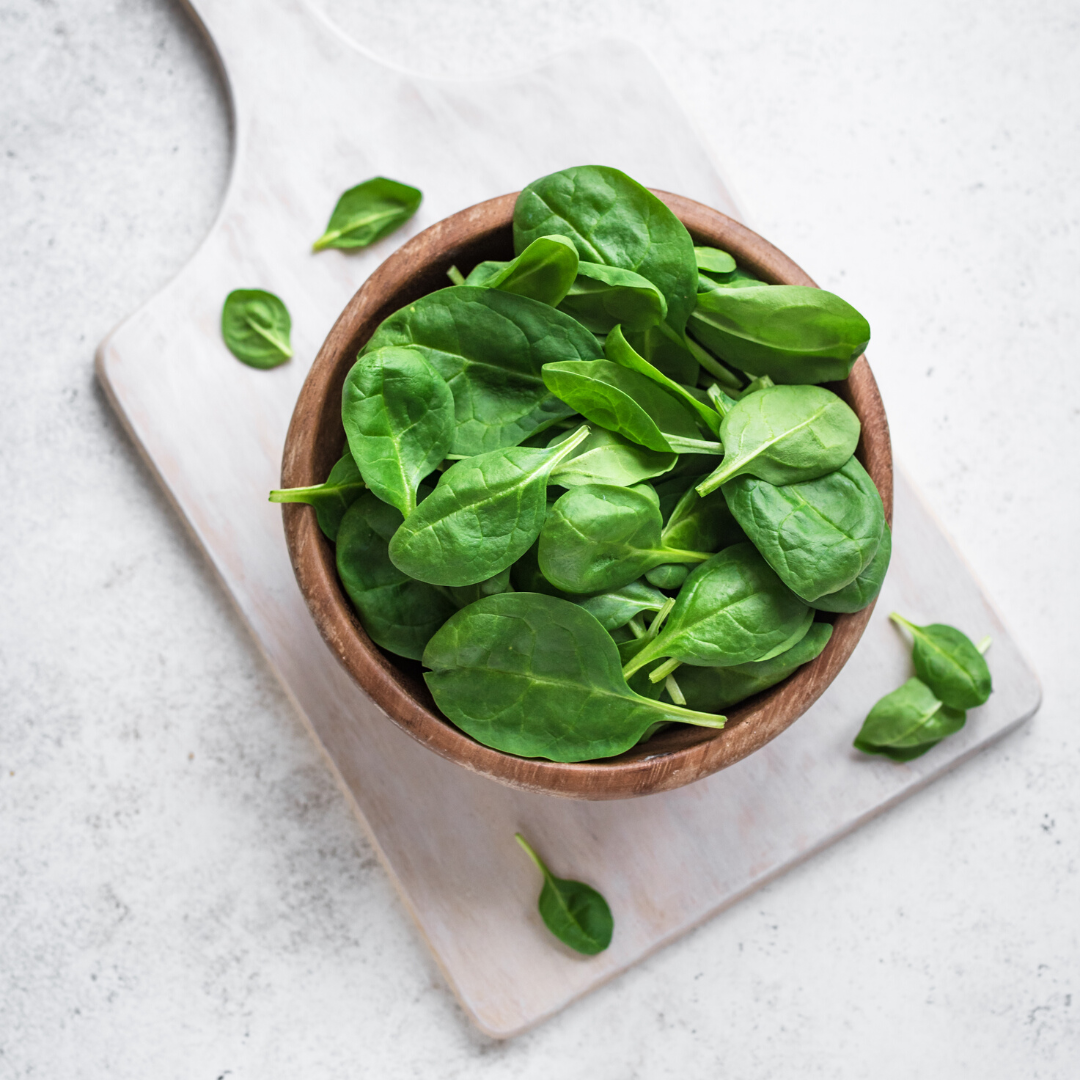 Step by Step Instructions
Step 1
Get all the ingredients ready. Slice both fruits & vegetables & mix them all together on a bowl or platter.
Step 2
Mix the olive oil & apple cider vinegar in a small bowl.
Step 3
Remove NouMi's Vegan Bak Kwa Squares. Place them in a bowl & dab them dry with tissue or cloth, then proceed to toss them into the mixed fruits & vegetables.
Step 4
Drizzle the fruits & vegetables with Bak Kwa mixture with vinaigrette & add a sprinkle of cinnamon powder all over.
Step 5
Serve with pumpkin seeds & enjoy the tasty, sweet roasted aroma of this dish together with your family & friends!
Rachel Yau

"I was very eager to try this recipe as this is one of my favourite dishes."
Michael Lim
"Deliciously easy from start to finish. The Bak Kwa goes really well with everything. "
Visit Us
Corporate
7 Temasek Boulevard #12-07, Suntec Tower One, Singapore 038987
Lab 
1550 Bedok North Avenue 4 #03-22 Bedok Food City Singapore 489950
NouMi® By Ants Innovate 2022. All Rights Reserved. Powered by Hashtaqs.