Plant-based
Chao Shou Noodles
Chao Shou is a traditional Chinese dish originating from Sichuan, wontons that come coated in an intensely aromatic sauce and Chao Shou Noodles (???) are one of the most popular noodle dishes in Shanghai. It is made with handmade, extremely chewy noodles and often served with a light clear soup. NouMi's plant-based Chao Shou works best in this dish, allowing both vegetarians and food lovers to enjoy it more conveniently. 
Check out our delicious, umami, tangy and spicy Chao Shou here at: https://mynoumi.com/chao-shou/
?NouMi creates nutritional & delicious high-quality sustainable plant-based food for everyone.
Check out more of our plant-based meat products today at: www.mynoumi.com. Contact us at [email protected] for any questions or general enquiries.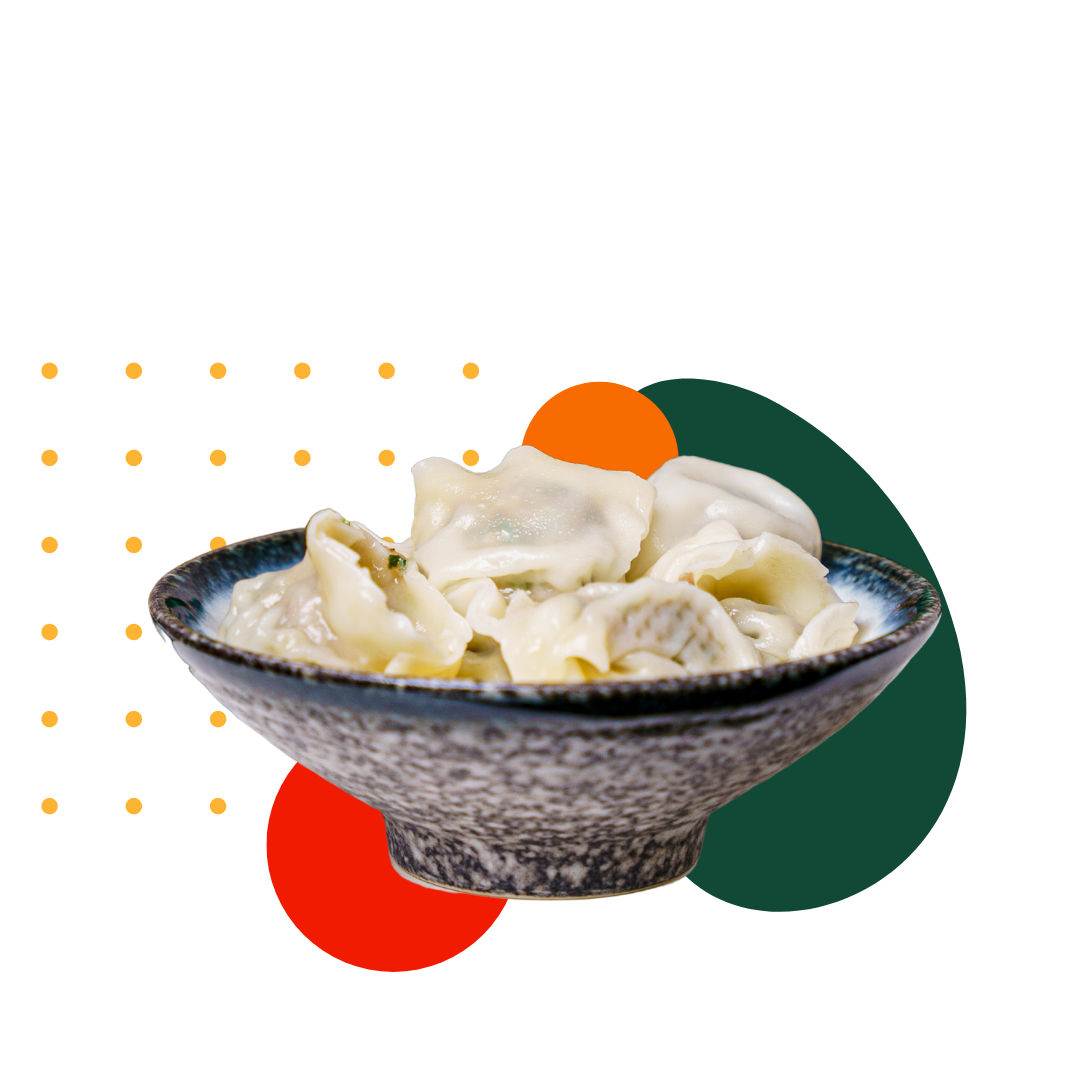 Ready In:
10 – 20 minutes
Introduction
About this Recipe
If you are on a plant-based diet, this recipe would best suit your needs, as it is based on a simple wonton noodle soup. However, instead of homemade wontons, we will be using our very own Noumi plant-based Chao Shou for your alternative protein needs. Together with a mix of ginger, garlic, and turmeric, the soup base comes together in just 10 minutes and is surprisingly rich and full-bodied. Miso paste adds a savoury note, but soy sauce or tamari could be substituted.
Here is an overview of what you will need: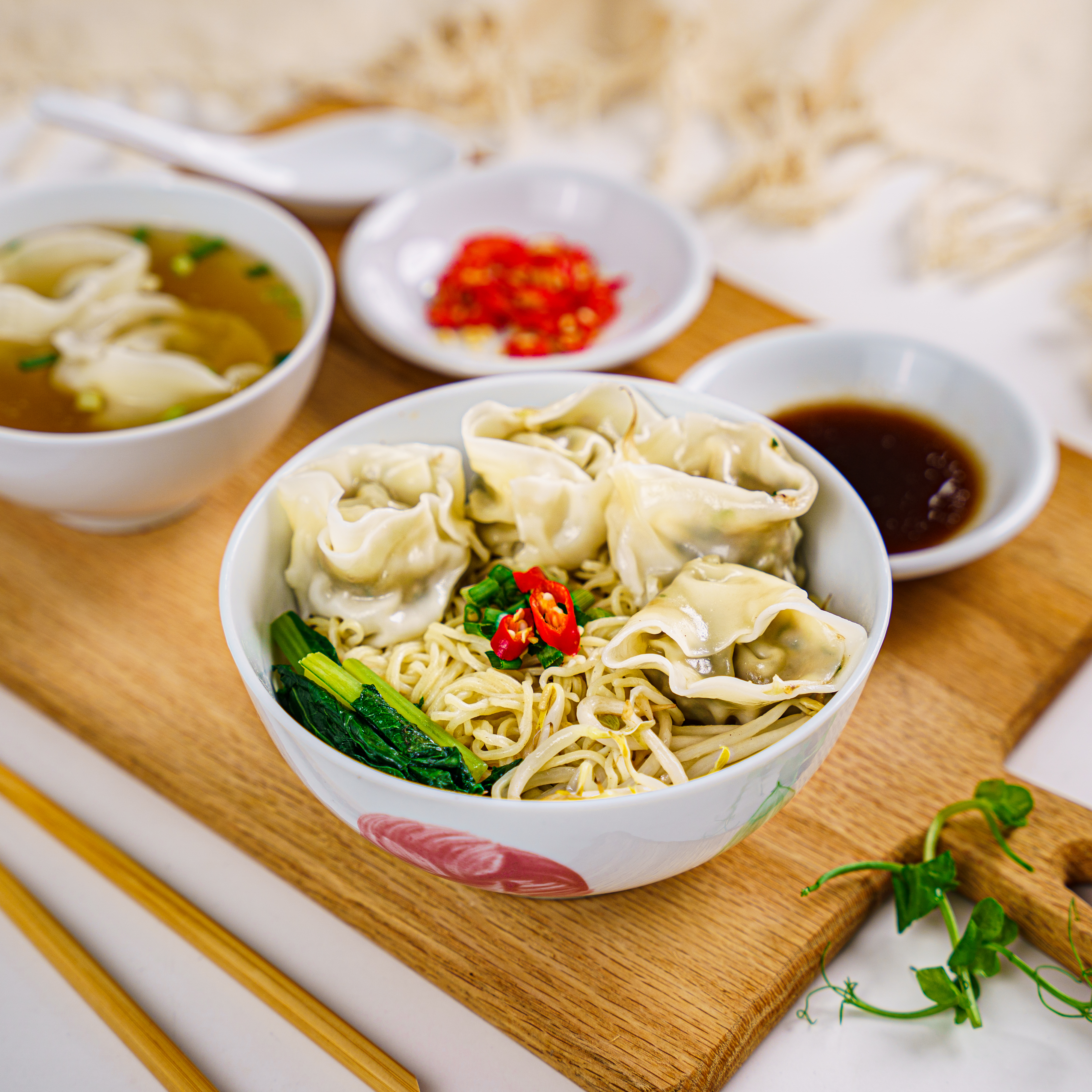 Kosher salt (Diamond Crystal)

6 ounces thin dried wheat, egg or rice noodles

1 tablespoon sesame oil

1(2-inch) piece of ginger, grated

2 garlic cloves, peeled and grated

1 teaspoon ground turmeric

6 cups vegetable stock

2 tablespoon white miso paste

1 to 2 packets of NouMi's plant-based chao shou / 3 to 5 pieces of chao shou per person

4 baby bok choy (about 12 ounces), trimmed and each cut into 4 pieces through the stem

1 small head of broccoli (about 9 ounces), cut into bite-size florets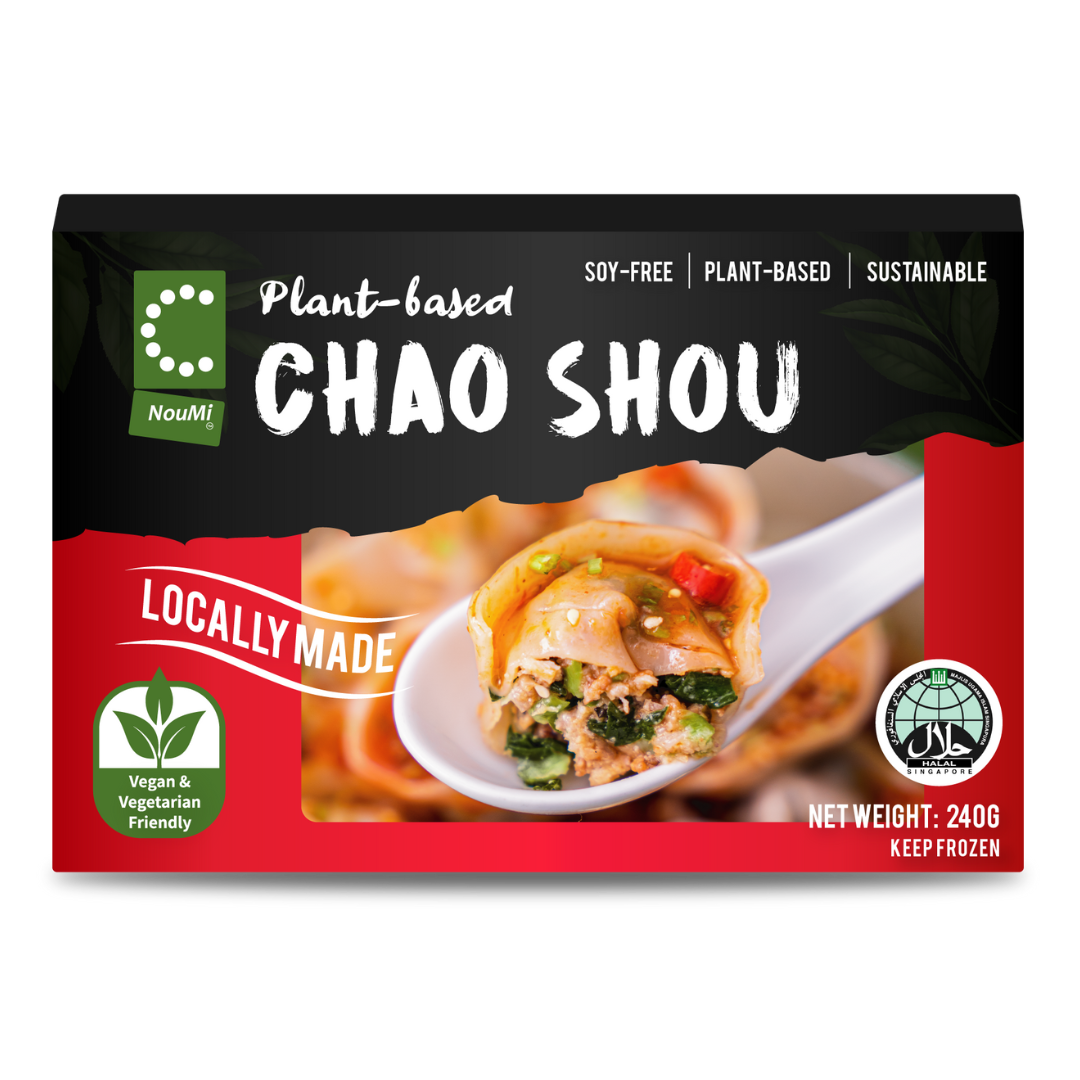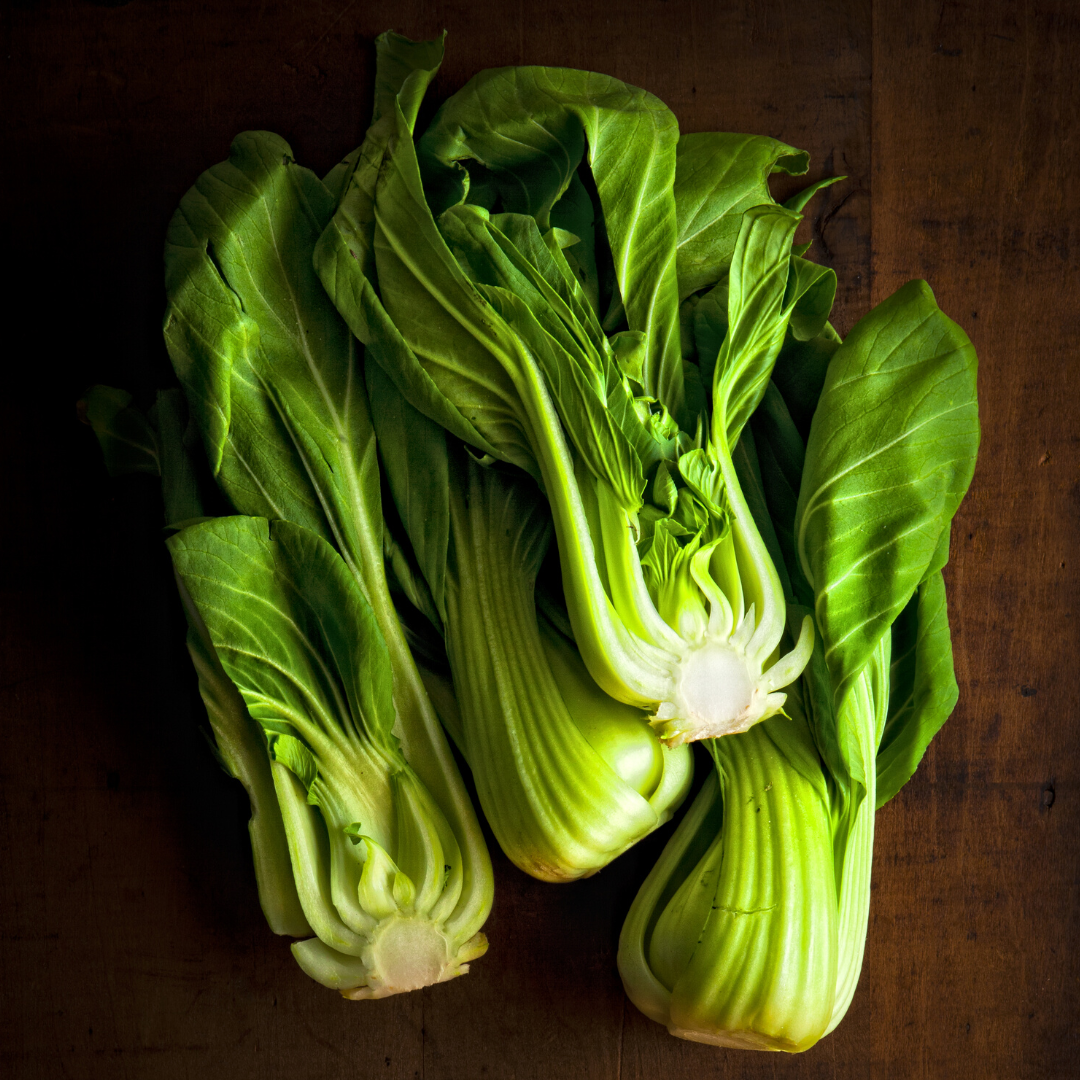 Protien

0.11%

0.11%

Carbs

0.51%

0.51%

Calories

1%

1%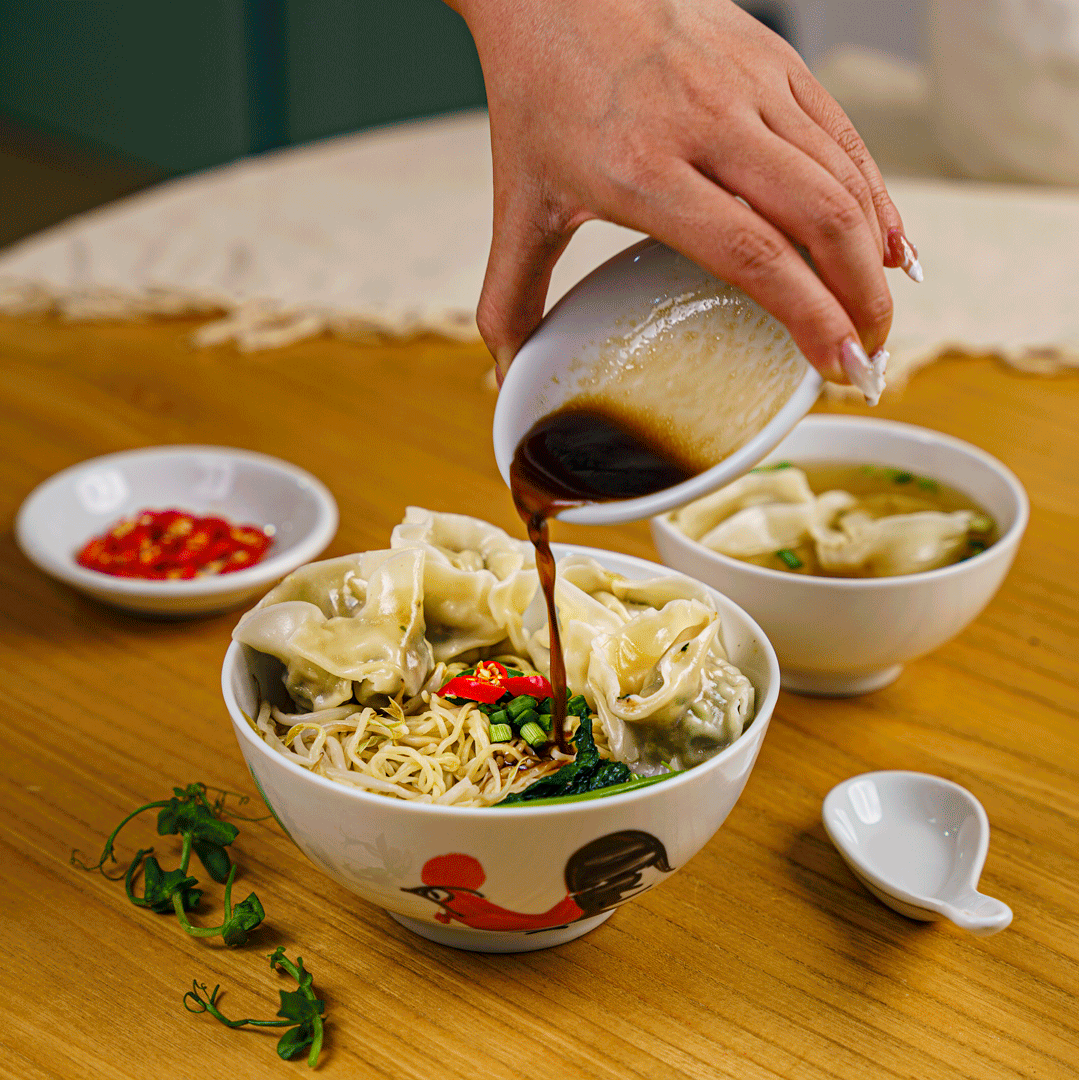 Step by Step Instructions
Step 1
Bring a large pot of salted water to a boil. Cook the noodles according to the package directions, until they are just tender. Drain well and then rinse with cold water. Divide the noodles among four serving bowls.
Step 2
Add sesame oil, ginger and garlic to the same large pot over medium heat. Cook for 30 seconds or until aromatic. Stir in turmeric for 15 seconds or until fragrant.
Step 3
Pour in the vegetable stock and season with 1 teaspoon of salt. Cook for 8 to 10 minutes on medium heat, covered, to allow flavors to meld.
Step 4
Remove the lid and stir in the miso paste until completely dissolved. If necessary, season with more salt.
Step 5
Turn the heat to medium-high and carefully place NouMi's plant-based chao shou (dumpling) in the broth. When they have risen to the surface, add the baby bok choy and broccoli and cook for about 2 minutes, or until the broccoli is crisp-tender.
Step 6
Pour the broth, chao shou (dumpling), baby bok choy, and broccoli into four bowls and top with noodles. To serve, sprinkle with cilantro or scallions.
Step 7
Pour in NouMi's homemade Szechuan vinegar sauce that comes with the Chao Shou for an extra kick and enjoy!
Adele Chong

"I tried this recipe and it turned out so well. My family's favourite. Easy to prepare."
Julian Ong
"This recipe is the best! I've tried with so many different kinds of noodles & it comes out great every time."
Visit Us
Corporate
7 Temasek Boulevard #12-07, Suntec Tower One, Singapore 038987
Lab 
1550 Bedok North Avenue 4 #03-22 Bedok Food City Singapore 489950
NouMi® By Ants Innovate 2022. All Rights Reserved. Powered by Hashtaqs.